Upcoming Exhibition: STORYTIME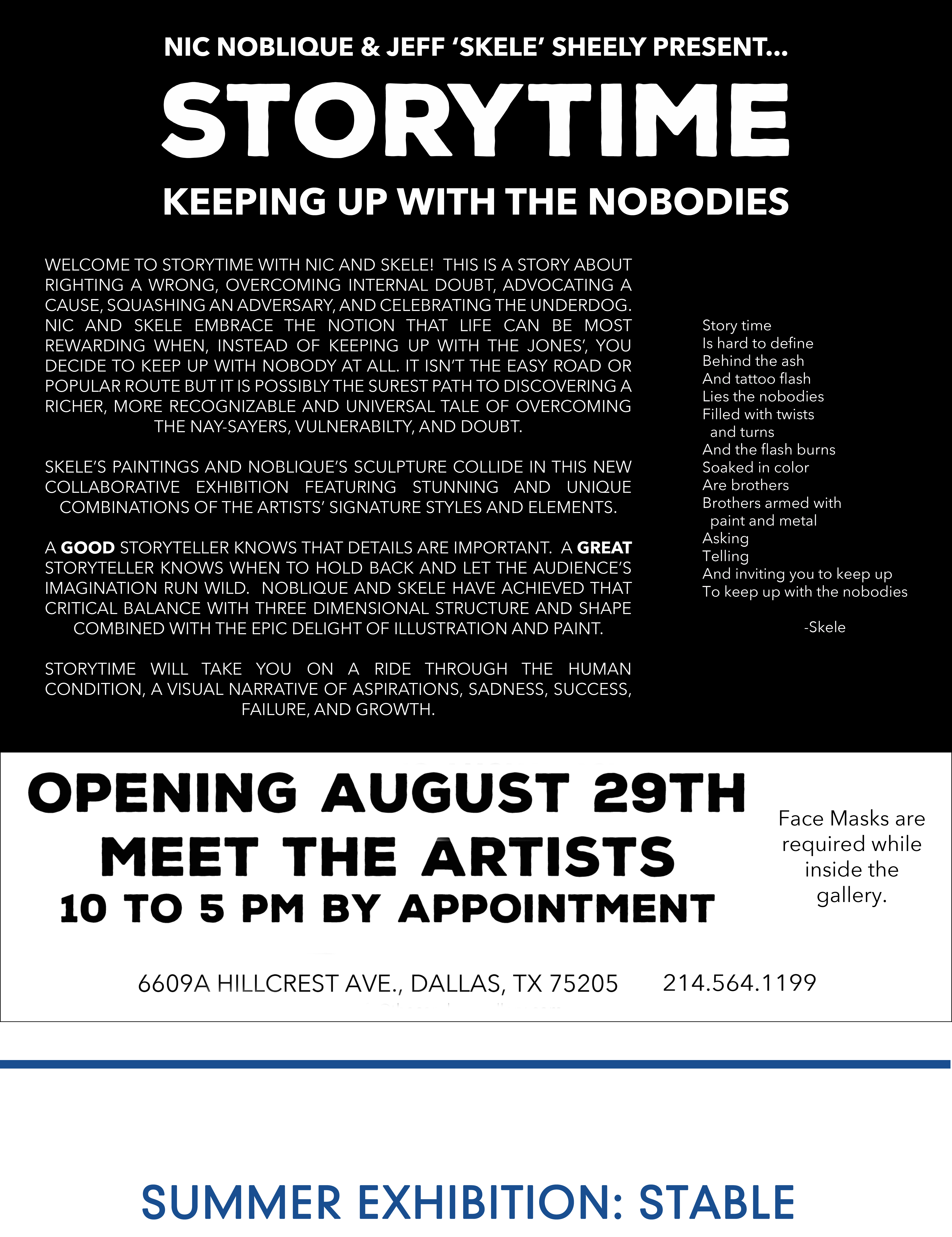 Our Summer Exhibition, STABLE, features a sampling of our stable artists. Enjoy viewing works of different mediums by 24 different artists in person or through our 3-D Matterport of the gallery.
This formal exhibition will continue through August 19th, 2020. Cerulean Gallery hours are Tuesday – Saturday 10 AM – 5 PM (or by appointment). We continue to be diligent in practicing social distancing guidelines & sanitizing the gallery. Masks will be required to enter the gallery.